It is true that high speed trains are important for long distance travel. But more importantly an efficient railway system is also required in cities for general commuters. Keeping this in mind Francisco Lupin designed a sleek concept train for Bombraider as a part of the You Rail Train Interior Design Contest and their line of Eco4 energy saving trains. This train is designed for economy commuters within the city. The train utilizes maglev technology, is powered by solar energy and is made of light weight materials, making it fast and energy efficient.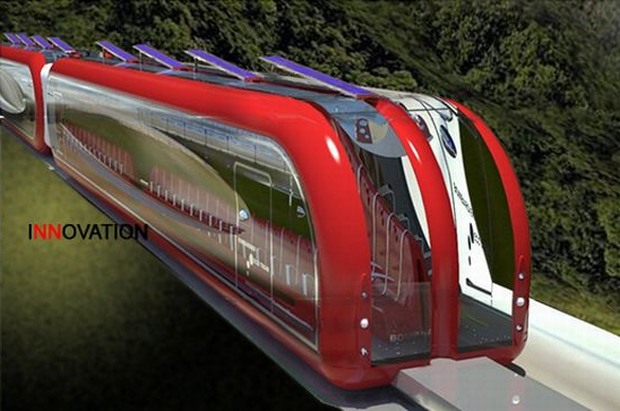 Lupin's sleek concept focuses mainly around redesigning the interior of the trains along with an array of upgrades that extend beyond the cosmetic genre.  A long bench of seats runs down the middle of the train with transparent windows from floor to ceiling. The passengers can enter and exit on either side of the eco train and can simply press a button to signal their stop. A projector displays information such as the weather, time or advertisements onto the windows on either side.
Solar panels mounted on the roof of the train provide power for its operation as well as lighting and charging stations inside for the passengers. The solar panels are mounted in such a way that they can rotate automatically in order to maximize solar access. The maglev technology makes this train fast, smooth and more energy efficient, while an automatic pilot system guides the train via computer, eliminating the need for an operator.
by Shailesh Rade