People attending the 21st annual Maglev conference were updated on ongoing Maglev projects, plans, development and operational results of urban applications of high speed trains worldwide. Other focus points of the Maglev conference were energy supply, linear motors, propulsion, feasibility, economic and planning studies and last but not least, safety of the Maglev trains.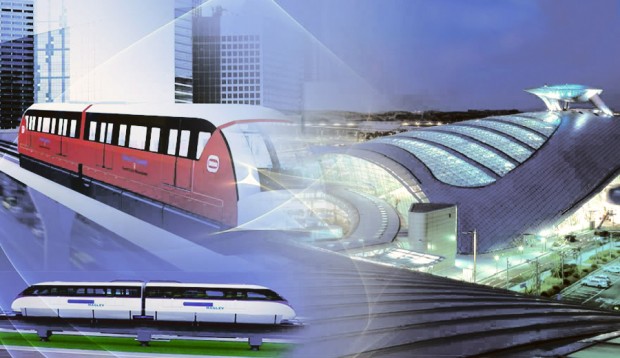 For Maglev technology experts, it will not have been a surprise that the Maglev conference took place in Daejeon, South Korea. Soon, visitors of the country will be taken from Inchon Airport in South Korea to downtown Seoul by the brand new Maglev train, gliding effortlessly over the magnetic field. The Korean transit authorities believe strongly that the Maglev technology is the future of rail transportation, and so their government and industries are investing in it.
According to Lawrence Blow, an independent consultant and former Maglev developer based in Northern Virginia, the Maglev projects will mainly happen in Asia in the years to come. Blow and others are looking up to China, Korea, and Japan to encourage the development of the Maglev technology. Shanghai already has a fully functional Maglev train, while Japan is planning to open its Tokyo – Nagoya – Osaka Maglev line by 2027. On the other hand the Maglev dream in the United States has run off the tracks.
Maglev enthusiasts in the United States are looking a bit gloomy as all the grand and upcoming Maglev projects in the country are put on hold. Even the staunchest supporters are starting to give up as the future of the Maglev trains appears to be derailed.
In spite of investing billions in federal stimulus projects in 2009, proposals to build Maglev trains were ignored because, according to federal rules they weren't ready, and hadn't acquired essential environmental and engineering permits. Over the past decades separate groups have put in lot of efforts for Maglev projects from Los Angeles to Ontario; Atlanta to Chattanooga; Washington to Baltimore; and Anaheim to Las Vegas. But so far none have gone ahead of the planning stage. Some regional Maglev supporter's groups have even stopped meeting.
Maglev is a pipe dream in the short term. Earlier the Maglev technology was regarded as a successor to high-speed rail, but since the United States has good highways and air transportation, there is no motivation for Maglev. Richard Thornton, co-founder and chief technology officer at the MagneMotion has given up on long distance Maglev trains, and is focusing more on "urban Maglev", which are short haul shuttles like the one in Shanghai. The company already has a demonstration track at its Devens headquarters, and is currently working with Old Dominion University in Hampton to build a second test track, which is supposed to open in early 2012. MagneMotion is also working with transit officials in New York on a proposal to build a Maglev line on 42nd Street, instead of a conventional electric light-rail system.
General Atomics, a defense contractor is working with California University of Pennsylvania on a Maglev demonstrator project. This train would connect numerous stations around the campus, located southwest of Pittsburgh. The company has promised $10 million, and is waiting for the $40 million grant from the Department of Transportation to start the project. A negative response from Washington would mean that the future of Maglev in the United States is doomed. Recently a cargo Maglev line for Los Angeles and Long Beach ports was cancelled after the officials voted for electric trucks. General Atomics will not promote Maglev if there is no support from the US government. Other countries are definitely moving ahead, but in the United States Maglev is losing interest.
by Shailesh Rade