British design company Hoverit has recently introduced their Maglev chair model with the motto 'Float away your stress'. Named "The Lounger", the Maglev armchair uses permanent magnets to give the impression that you are floating on air.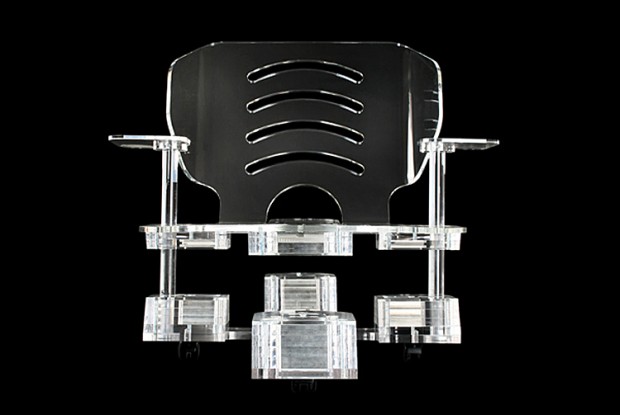 This fantastic piece of work is not just a stylish furniture choice but also a helpful one, offering several health benefits: help headaches, muscular issues and back pains. The Lounger offers more than cutting edge design, the chair is also extremely practical and comfortable. Ready for take-off?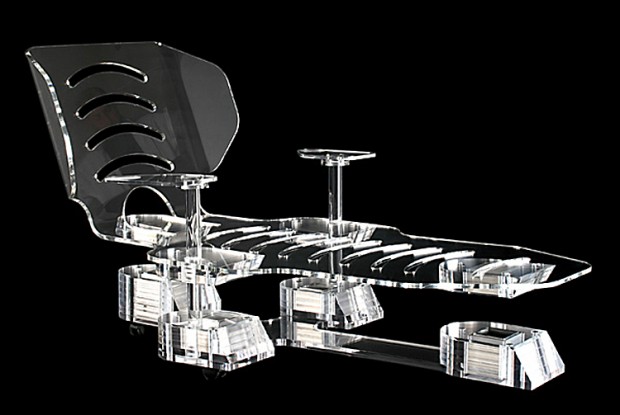 Have you ever wanted to float like Michael J. Fox on his Hover board in Back to the Future? British design agency Hoverit may help you to defy gravity with their invention of a Maglev chair. Their floating seat is the first realization of an innovative hover furniture collection. Made of clear acrylic, designed with state of the art software and hand-built by the best specialist manufacturers, The Lounger is a must-see and must-have. Each Lounger seat comes equipped with comfort cushions, castors at the base to allow easy moving, a heavy-duty outdoors cover and an anti-scratch mat.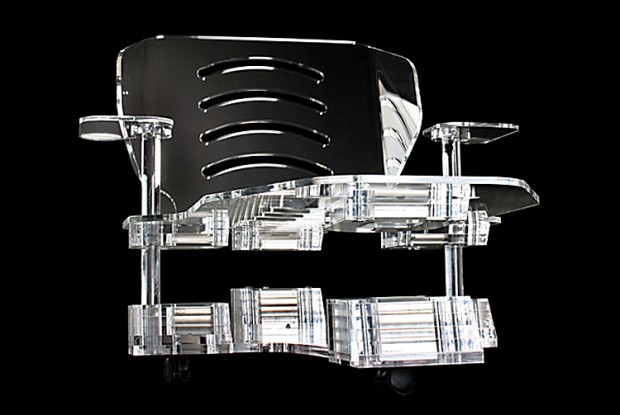 Contemporary British design, built by hand and precision engineered, this revolutionary chair uses magnets that repel magnetic forces. The limited edition Lounger not only looks good, but also makes you feel good. When you lay back and close your eyes, you could easily imagine that you are floating on a cloud. Permanent magnets can also help headaches and migraines, muscular issues and back problems. Welcome to lounging heaven!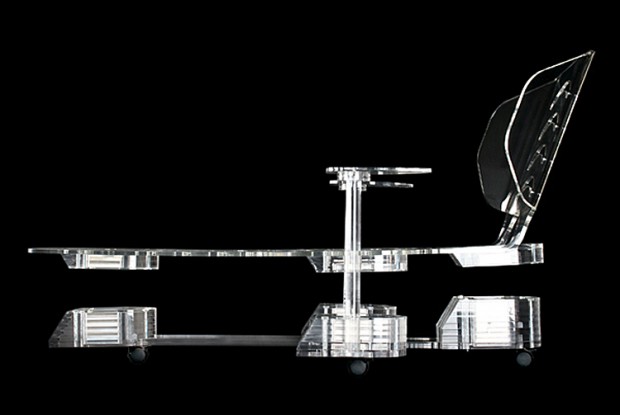 You can admire the innovative Maglev chair at the Ideal Home Centenary Show, Earls Court London, March 14 – April 6, 2011.
For more information, visit the company's website: hoverit.co.uk