The Georgia Department of Transportation is currently in the middle of an environmental impact study on a proposed Maglev corridor from Atlanta to Chattanooga. The officials want to raise about $3.9 million to complete the Maglev study by the end of the year. Several counties who had pledged last year to pitch in are now unable to pay. Maglev has already missed out on $1 billion in federal funding a few months back.
Mayor Ron Littlefield said on Friday that the time has come for the Georgia counties who had pledged money to buck up. It is the need of the hour to arrange for the finances now. Several counties along the Interstate 75 had committed to contribute $ 3.9 million as a match for a $13.8 million federal transportation grant about a year and a half ago. The grant was supposed to fund the environmental study on proposed Maglev or other high speed routes from the Atlanta Airport to the Chattanooga Airport.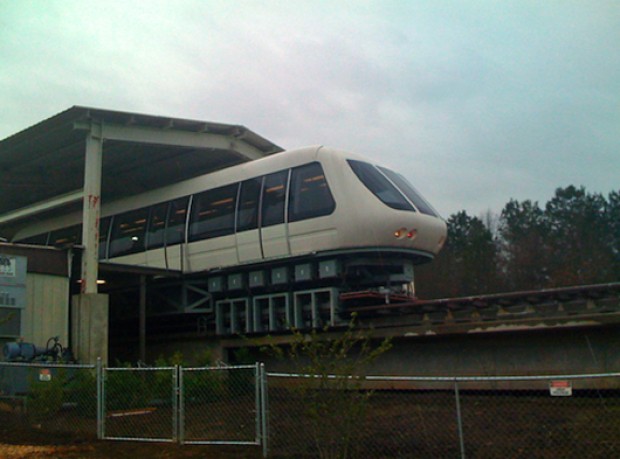 However several counties have not paid the money and it is highly unlikely for them to do so this year. Mike Babb, chairman of the Whitfield County Commission said that it is difficult for counties to come up with this kind of amounts in the current economy. Whitfield County had pledged $349,000. Also an amount of $1.3 million was requested from Atlanta, Georgia and Tennessee. A group of elected and transportation officials met on Friday morning at Chattanooga City Hall to discuss how they can get funding from all the entities that pledged money. But the conclusions did not seem very promising.
Urgent actions are needed as the money is required to help complete the study for the Maglev to be in contention for $2.5 billion that the federal government plans to spend on high-speed rail next spring.