Many officials from Nevada and California have dreamt for almost two decades for the 185 mile high speed railway line between Victorville and Las Vegas. It seems that their dream is about to come true, but unfortunately the DesertXpress will not use maglev technology but the traditional rail technology. The chief operating officer of DesertXpress Enterprises is confident that a federal loan of $6 billion to $6.5 billion for the project will be awarded next year. The decision about the loan should come in next 6 to 9 months, and once the funds are approved construction would start in the second half of 2012 and would complete in late 2016.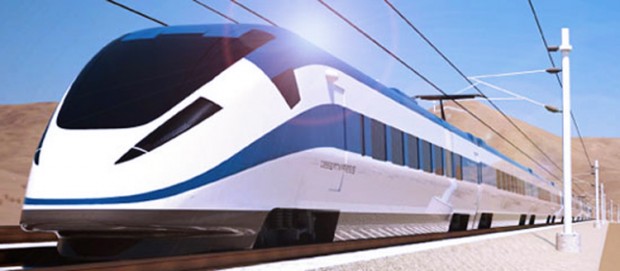 According to Governor Brian Sandoval, chairman of the transportation board, the project is moving forward, but financing is the only issue, and the presentation indicates that this is an exciting opportunity for Southern Nevada. The business model developed by the company shows the feasibility of this project, which has raised hopes for receiving the federal loan. This is the first project of its kind to complete and get an approval of a project-level environmental impact statement, which takes 6 years and millions of dollars.
This project has no direct funding from Nevada, and it is estimated that the project and its related work will create 175,000 jobs in the Clark County. A lot of people have questioned the decision of running the train to Victorville rather than downtown Los Angeles. The challenge of the Los Angeles basin is that this area does not have a huge population. There are approximately 20 million people living over 5,000 square miles. A recent survey on Interstate 15 indicated that a lot of drivers would like to try the train, and so the biggest challenge for DesertXpress would be to provide a delightful experience to its travelers so that they keep coming back.
In future the California high speed rail system will have the ability to connect to prospective rail lines from Victorville. The project will be designed to work together with California's high speed rail. The two possible sites for railway stations in Las Vegas are both to the west of Interstate 15; one is across from Mandalay Bay, and one if south of Flamingo Road.
by Shailesh Rade