China's first home grown sample maglev train has been completed, making China the third country able to design and produce the trains after Germany and Japan. The maximum speed of this train is 500 kilometers per hour. It is expected to take its pilot run on the maglev line in Shanghai during this year's World Expo. This is the first domestically designed and produced maglev train in China. The Maglev Train Development Project owns the independent intellectual property rights. The pilot run to be conducted will test whether the train has any faults.
The maglev train contains materials that are used on airplanes and is the fastest mode of ground transportation in the world. Earlier China used to import maglev technology from developed countries. But after years of research and development, the country has now mastered the complete range of production from building the rails to developing the control system. Currently China only imports some parts from Germany and the design and manufacturing are totally home grown.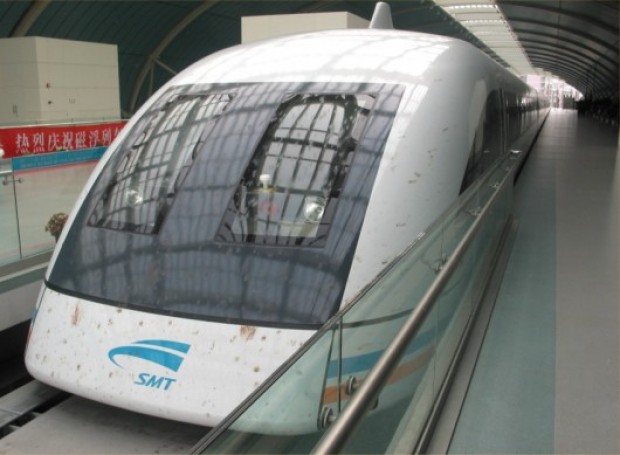 China's first maglev line officially opened at the end of 2002 in Shanghai. The trains were imported from Germany. 23 million passengers in all have commuted on this route since its introduction. It travels at a speed of 430 kilometers an hour.